Sometimes you dont need a full featured, button loaded skin.
Sometimes it is enough to have a big library and big track informations/waveforms while working with just the turntables or a midi controller, never touching any button on the screen at all.
Based on the Shade skin i have made a simple proposal for this special purpose.
Before posting it i would like to hear your ideas guys - is there is something missing or needs to be improved , things you would like to see in there…
Also it would be interesting to know what screen resolution you would prefer (use poll please).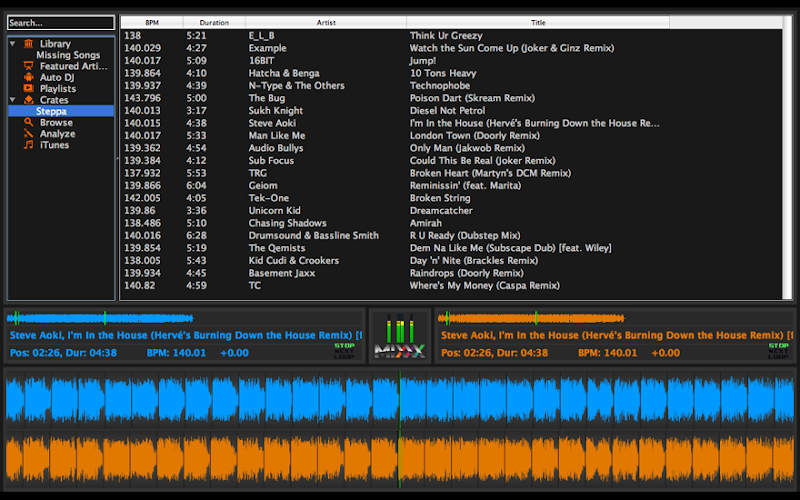 Features so far:
Works with all major OS` in fullscreen mode
Big font size for library & track information
Big Waveform with Cue & Hotcue informations
Volume/Peak meter for Channels & Master
Of corse all Keyboard shortcuts & Midi mappings keep working